Bogo Paper and Sticker Sale!
Preserve your memories with archival craft supplies and convenient tools. We encourage customer suggestions so if you can't find it, we will do our best to order it. We listen to our customer needs and add product lines to accommodate needs and trends. Whether you are a local looking for the lastest emblishments for your recent card creation or a tourist looking for unique local die cuts, at Treasured Memories we have what you need or we will do our best to order it.

Our small store packs a large selection of products from a variety of manufactures. We even make our own custom scrapbook 12 x 12 paper and order one of a kind die cuts and more.

Here is just a sampling of the products offered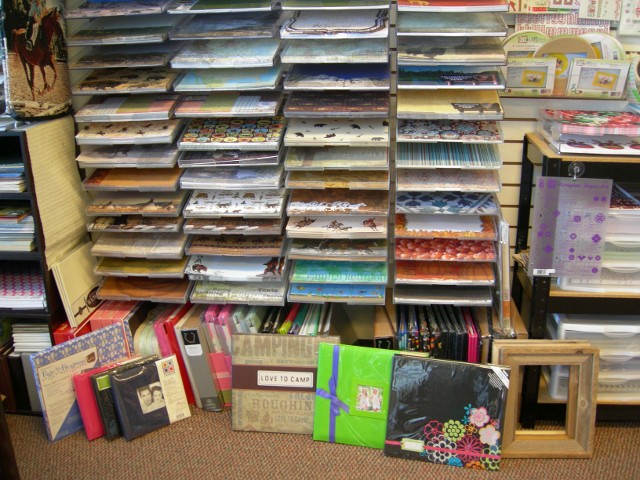 Here are a few comments from customers that shopped at our retail store:
"great assortment of stickers"
"such a tremendous selection"
"every time I come in you show me something new"
Stop in to browse our various products. Give us feedback as to the products you would like to see stocked. Or request specific items, at no additional cost, to complete your project.